Who We Are
---
For over 75 years, three successful generations of the Fehseke family have been providing legal service in Fort Madison, Keokuk, Burlington, Mt. Pleasant, Muscatine, Davenport, Iowa City, Cedar Rapids, and Des Moines, Iowa as well as Quincy, Nauvoo, Niota, Carthage and Dallas City, IL to people from all walks of life and from all parts of the United States.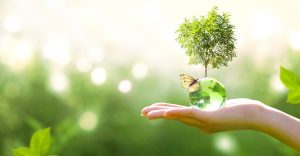 The firm's founder, R. L. Fehseke, began his law practice in Fort Madison in 1944 as an associate. He established Fehseke Law Offices in 1958. Today, his son, R. L. Fehseke, Jr., and his grandchildren, Richard L. Fehseke III, and Elaine Fehseke Gray, continue the practice.
What We Do
---
We see things differently. We dig deeper. We explore all the options. We are problem solvers with the ability to craft unique winning solutions that work for our clients. The Fehseke and Gray team is comprised of well-known and respected attorneys with the experience and skill to quickly resolve legal challenges.
We specialize in the following legal areas: corporate and business law, construction, tax, estate and probate law, elder law, and litigation: medical malpractice, personal injury, and workers compensation. Fehseke and Gray Law Offices is a Top Ranked Law Firm by Martindale-Hubbell, the highest rating Martindale-Hubbell awards.